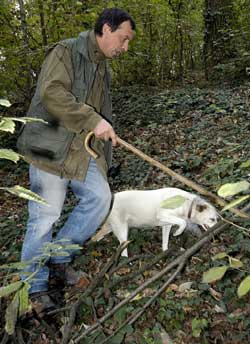 BAROT in Piedmontese dialect means the truffle-hunter's stick, a guide and search instrument, a tool which is the symbol of honesty and teaching. The equipment of the searcher is completed by: the sapin, the big neckerchief or the loose jacket in the jacket and the small lantern. Only when you work well together with your dog, you can recognize the signals showing that the truffle is surely there.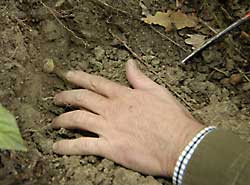 The moment of the truffle extraction from the earth is extremely delicate: a stroke more with the "sapin" could break it. So you must work with great patience in order to extract it entire.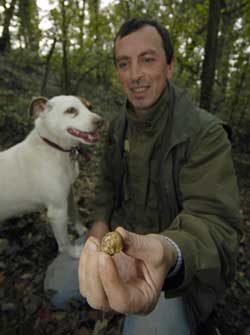 Here is the price of hours of search: a white, sound, very scented, 18-gram truffle. This earth fruit of the Langhe hills will enrich a plate of "tajarin" (egg pasta).
To take part in the experience of the search for the truffle, dial the number +39 0173 615156 or +39 338 9418076;
on Sundays, if booked, simulations of the search are organized in order to find the precious tuber.